Couldn't make it to this program? View related program materials:
Out of School Time programs are a powerful tool to help youth develop the skills needed for the 21st Century workplace. They help connect youth with their dreams and aspirations, and furthermore develop leadership, communication and problem-solving skills – traits that are most sought after by today's employers. While there is general agreement that out-of-school time programs can be strong tools for youth development, this is only the case when these programs are of high quality.
Out-of-school time providers, educators, families and policymakers are all seeking ways to enhance quality, measure success and increase positive outcomes for youth. As a result of this expressed need, a committee of cross-sector stakeholders from across the state took the first step in a commitment to continuous quality improvement for out-of school time programs – creating commonly accepted quality standards.
In this learning session, funders and evaluators will come to understand the Arizona Quality Standards for Out of School Time Programs and discuss how to use them to:
Understand and articulate what to expect from a quality out-of-school time program
Drive conversations about what changes are needed for greater impact on youth
Assist providers in improving quality of service delivery while maintaining programmatic investments
A special thanks to the Arizona Center for Afterschool Excellence and Valley of the Sun United Way for sponsoring this program!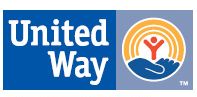 Registration is required. This program is only open to funders.