Arizona Grantmakers Forum as continued The Values Series, a sequence of programs and workshops designed to inform and inspire you to approach your work in new ways. Our values—Integrity, Collaboration, Community Stewardship, Diversity & Inclusion and Transformation—are central to our educational programming as we pursue our mission to empower our members to transform Arizona through leadership and meaningful philanthropy.
The third program in this series, created in partnership with Arizona State University's Center for the Study of Race and Democracy, explored the value of Diversity & Inclusion in an effort to better understand why social disparities and attitudes exist. Members heard from ASU Professor Bryan Brayboy, who explored structural and institutionalized racism from the historical perspective to its daily impact on Arizona and American society. In facilitated group activities, members engaged with peers to foster critical thinking, increase awareness and encourage solution-oriented change for socially disparate communities.

About the Facilitator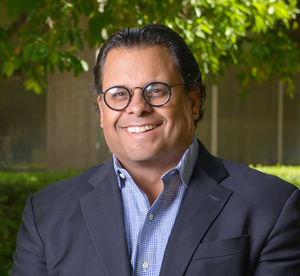 Bryan McKinley Jones Brayboy, Ph.D.
 (Lumbee) is borderlands professor of Indigenous education and justice in the School of Social Transformation at Arizona State University. He serves as special advisor to ASU President Michael Crow on American Indian affairs, the director of the center for Indian education and co-editor of the Journal of American Indian Education. He also has affiliations with the Mary Lou Fulton Teachers College, American Indian Studies and the Department of English. From 2007-2012, he was visiting president's professor of Indigenous education at the University of Alaska Fairbanks.
In the last 15 years, Dr. Brayboy and his team have created programs in Alaska, Arizona and Utah that have prepared more than 125 Indigenous teachers, most of whom are still teaching in Indian Country. His research focuses on the experiences of Indigenous students, staff and faculty in institutions of higher education, Indigenous knowledge systems and Indigenous research methodologies. 
 To foster a safe space and encourage open dialogue, this program was not video recorded.
View Dr. Brayboy's presentation slides here.
Registration was required. This program was only open to AGF members.
Special thanks to ASU's Center for the Study of Race and Democracy for partnering with us to create this program.