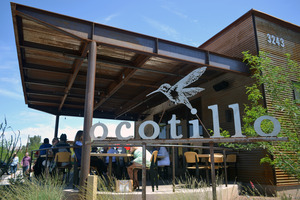 A crucial conversation is most often also a difficult one. Whether you're talking to a nonprofit about why they didn't receive a grant or you're voicing disagreement with a colleague, crucial conversations are an unavoidable part of leadership. How do you prepare for this kind of conversation? How do you transform hurt feelings and anger into a safe and productive discussion? Ultimately, how does the ability to navigate high-stakes conversations impact your career, your organization's performance and your personal relationships?
The AGF Professional Development Affinity Group held a "Coffee Talk" to share experiences, questions and wisdom about navigating crucial conversations. Though participants were not required to read it, we used concepts from the New York Times and Washington Post bestselling book, "Crucial Conversations: Tools for Talking When Stakes are High."
You can read a free excerpt from the book here and access additional resources about crucial conversations here. If you'd like to purchase the book, click here.
Registration was required. This program was only open to AGF members.