Arizona Grantmakers Forum continued The Values Series, a sequence of programs and workshops designed to inform and inspire you to approach your work in new ways. Our values—Integrity, Collaboration, Community Stewardship, Diversity & Inclusion and Transformation—are central to our educational programming as we pursue our mission to empower our members to transform Arizona through leadership and meaningful philanthropy.
At this session, we examined poverty in Arizona through a Community Stewardship lens. U.S. Census data released recently shows a decrease in Arizona's poverty rate; however, it is still well above the national average of 14.7 percent. With 17.4 percent of Arizonans living in poverty, our state is now the eighth poorest in the U.S. This is a complex problem affecting the lives of nearly 1.2 million Arizonans. To better understand what drives this issue and how member organizations can respond, we heard from local experts who explored root causes of (including policy issues) and potential solutions for Arizona's stubbornly high poverty rate.
View Cynthia's presentation slides here.
View Samuel's presentation slides here.
View the Poverty in Arizona handout here.
About the Panelists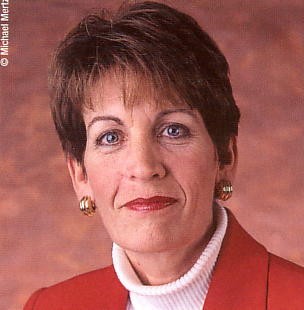 Cynthia Zwick has served as executive director of Arizona Community Action Association (ACAA), since September 2003. ACAA is a non-profit organization that works to end poverty in Arizona by focusing on economic equity and ensuring equal access to systems and opportunities for everyone, by addressing employment, wages, exploitation and wealth building. ACAA also advocates on behalf of community action agencies and the low-income community throughout Arizona. ACAA works with community partners throughout the state to educate the community about issues related to poverty, injustice and oppression, improve public policy and ensure low-income families have access to the tools needed to achieve financial stability.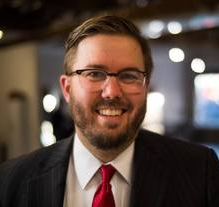 Samuel Richard is executive director of Protecting Arizona's Families Coalition, a nonpartisan and inclusive organization focused on uniting the community to be a powerful voice for Arizona's vulnerable. He has a degree in nonprofit leadership and management from Arizona State University's College of Public Service and Community Solutions, as well as certificates from both Valley Leadership and the Center for Progressive Leadership. Sam was recently recognized as one of the Phoenix Business Journal's 40 Under 40 and serves as board chair for Local First Arizona as well as a Governing Board Member for the Osborn Elementary School District.
Registration was required. This program was only open to AGF members.