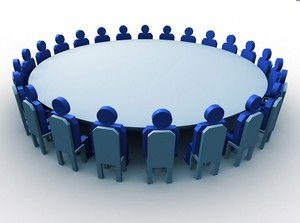 As corporate foundation programs become more prominent in the business world, corporate grantmakers may find themselves challenged with balancing their giving program objectives with the interests of senior leadership. How does one navigate this situation in order to ensure that giving program activities continue to align with foundation objectives?
The AGF Corporate Funders Affinity Group invites to you a Corporate Funders Round Table to discuss this and other issues unique to corporate grantmakers. Participants are invited to share experiences, questions and tips that address navigating their role as a corporate grantmaker.
A special thanks to Salt River Project for sponsoring this affinity group!

Registration is required. This program is only open to funders.