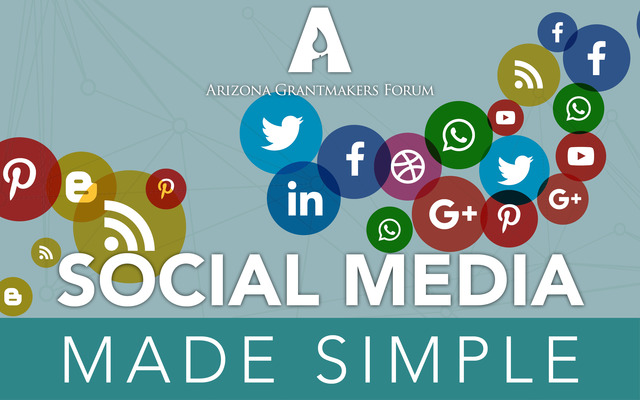 Registration is required.
Free for AGF Members | $39 for Non-Members | Click here to purchase.
Seats are limited. Lunch will be provided.
Not sure what a hashtag is or who sees what you post online? Are you unclear about which platforms to use? Are you struggling to get a handle on social media in general?
If this sounds like you, please join us as we cross the digital divide to learn the ins and outs of the most popular social sites, master the basics of social media best practices and take control of your privacy settings. And, to better understand how to apply these lessons to foundations and nonprofits, Meagan Mastriani of Valley of the Sun United Way will provide a high-level walk-through of VSUW's social media strategy.
Whether you're afraid to engage online or want to do it more effectively, we will provide the tools and resources you need to make social media work for you.
Presenters:
Kelsey Atcheson | Communications Intern | Arizona Grantmakers Forum
Kim Garbacz | Senior Director of Education & Communications | Arizona Grantmakers Forum
Meagan Mastriani | Manager, Web & Social Media | Valley of the Sun United Way